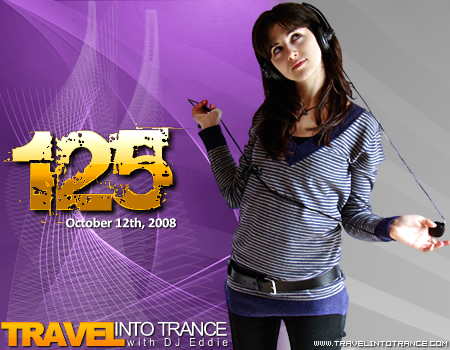 Salve Galera!
Esta semana iniciamos com a nova de Deadmau5 - "Clockwork". Temos também um belo remix de Myon & Shane 54 para "So Much More". A faixa da semana é de Kyau e Albert com "Hide & Seek", lançada pela Euphonic esta semana. Lançada também esta semana pelo selo Kill The Lights, "Supernal", de Matt Hardwick com os vocais de Melinda Gareh. Mais destaques com Breakfast e Mike Saint Jules com "Lifeforms" e Ronski Speed com "Last Remaining Light". Os remixes tomam conta do programa esta semana com Adymus, Nitrous Oxide e Activa.
Para o final ficamos com "Body Of Conflict" de Cosmic Gate.
Curta muito e até a próxima!
-
This week we get started with the new Deadmau's tune named "Clockwork". We have also a beauty remix by Myon & Shane 54 to "So Much More". The track of the week is by Kyau and Albert with "Hide and Seek", released this week through the Euphonic Label. Out this week also by Kill The Lights label - Matt Hardwick's "Supernal" - with the brilliant vocals by Melinda Gareh. More features with Breakfast and Mike Saint Jules - "Lifeforms" - and Ronski Speed - "Last Remaining Light". The remixes take control overall this week with Adymus, Nitrous Oxide and Activa.
At the end we have Cosmic Gate's "Body Of Conflict".
Enjoy it a lot. See you next week!
Tracklist
01. Deadmau5 "Clockwork"
02. Andy Moor feat. Carrie Skipper "So Much More" [Myon & Shane 54 Remix]
Track of the Week
03. Kyau and Albert "Hide & Seek"
04. Fast Distance "Altura"
05. Abstract Vision "Feels Like Heaven" [Crossryders and Thomas Coastline Remix]
06. Kiholm "Journey Into Love" [Marcos Remix]
07. Matt Hardwick feat. Melinda Gareh "Supernal"
08. 7 Skies & Static Blue "Central Park" [Nitrous Oxide Remix]
09. Lost Witness vs Sassot "Sin Mas" [Chapter XJ Remix]
10. Michale Badal "Silk Road" [Adymus Remix]
11. Breakfast & Mike Saint Jules "Lifeforms"
12. Erander "Yoraly" [Cressida Remix]
13. Hydroid "The Eternal" [Activa Remix]
14. Ronski Speed "Last Remaining Light"
Classic Tune
15. Cosmic Gate "Body Of Conflict"
Link para download:
160 Kpbs VBR
STREAMING: http://streaming.travelintotrance.com
-
FONTE:
http://travelintotrance.com